RAEng Newton Fund: 
Building Industry-Academia Linkages in Kazakhstan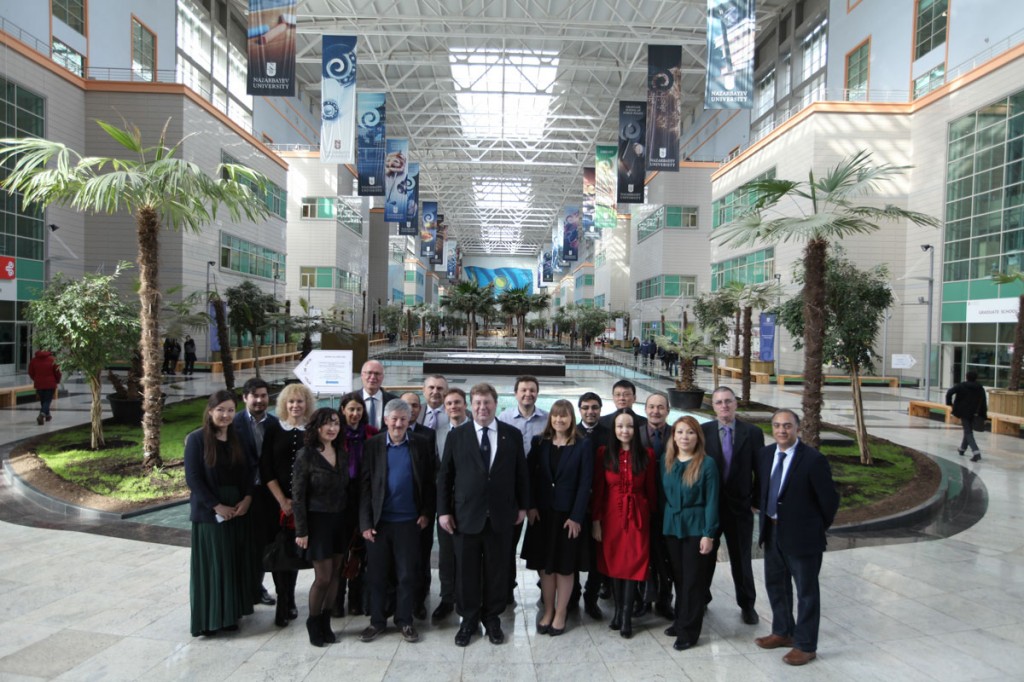 The Royal Academy of Engineering is the UK's National Academy for Engineering. It brings together the most successful and talented engineers from across the engineering sectors to advance and promote excellence in engineering and innovation both in the UK and globally.
The Academy is a delivery partner for the Newton-Al-Farabi Partnership Programme which builds science, innovation and R&D ties between Kazakhstan and the UK, sponsored by both governments. As part of the Newton-Al-Farabi Programme, the Academy will be implementing its 'Higher Education Partnership' (HEP) Programme which aims to build linkages between industry and academia through sponsoring high level exchanges between both sectors. The HEP is modelled on a highly successful programme run by the Academy in the UK which has led to curricular change in several leading universities and valuable knowledge transfer into industry.
In order to initiate the Programme, the Academy held an inception workshop on the 18th-19th March, 2015 at Nazarbayev University, Astana. The workshop convened relevant senior partners across government, industry and academia in both Kazakhstan and the UK to discuss the current challenges of collaboration in skills and technological development within Kazakhstan, share international experience and help inform the path forward in programme implementation.
As chairman of British Expertise's "Central Asia Transcaucasus Business Information Group" (CATBIG) Peter Lindsay was invited to contribute actively to the workshop. This was an ideal opportunity for Peter to familiarise himself with the programme in order to inform UK industry about this opportunity and facilitate on-going relations between all parties.
The UK delegation included conference co Chair Professor Hugh Griffiths from the Dept. of Electronic and Electrical Engineering at University College London, Dr Siddharth Saxena from Cambridge Central Asian Forum, Dr Liudmila Sheremeteva from Financial Services for Eastern Europe, Mo Alavijeh from Pharmidex and representatives from Brighton, Essex and Strathclyde Universities as well as the Department for Business Innovation & Skills. Shaarad Sharma from the Royal Academy of Engineering and the British Council Kazakhstan team were also on hand throughout.
Air Astana provided excellent flights in and out of Kazakhstan and the delegation stayed at the Hilton Garden Inn. Time was found for a quick photo opportunity in the main hall of the thoroughly impressive Nazarbayev University. Directly across the road from this was what must be the largest building site in central Asia, with literally dozens of cranes; the site for the Expo 2017. Indeed one of the presentations at the workshop was delivered by Mrs Saltanat Rakhimbekova, Managing Director of Expo 2017. This began with an impressive picture of the Crystal Palace, site of Expo 1851, in London!
Having last visited Astana almost 8 years ago, Peter was amazed by the progress made in the development of this modern convenient city. Peter noted that the wonderful warmth and hospitality of the local people had not changed, however.